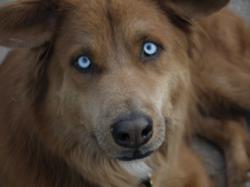 Taos, New Mexico, USA (PRWEB) July 21, 2012
For Immediate Release

Contact: Erica Asmus-Otero 505-259-2202 Erica(at)griffinassoc(dot)com
Taos, NM: More Pet Friendly Lodging & Eateries than Any Other Same Sized SW Town
Taos, New Mexico is not only one of the best small towns, (Smithsonian magazine) and prettiest towns (Forbes magazine) in the country, but it is now one the most furry friendly, with more pet-friendly lodging facilities and eateries than any other comparably sized town or city in the Southwest compared to Ariz.; Calif.; Colo.; Nev.; Okla.; and Utah.
With a population of just over 6,000, nearly 84 percent of Taos outdoor patio eating establishments welcome pets; while 76 percent of lodging facilities among Taos hotels and Bed and Breakfasts (B&Bs) welcome four-legged travelers. The official Taos website has a full, comprehensive summary of all Taos lodging and eating establishments that allow well-behaved pets, including applicable pet surcharges, policies, vaccination requirements and other relevant information per facility.
Those of us who own pets understand that they are part of our families and enrich our lives and experiences, said Town of Taos Mayor Darren Cordova. There are many elements of Taos that attract visitors here, but for pet owners, knowing that many lodging and eating establishments not only allow but welcome friendly pets is an added incentive for making Taos the next vacation destination for the entire family four legged and otherwise.
According to a survey by PetRelocation.com, 93 percent of U.S. travelers expect to take at least one trip with their pet(s) this year.
During the dog days of summer, Taos has agreeable temperatures which rarely exceed 80 degrees. A hike at the Wild Rivers Recreation Area of the Rio Grande Gorge will give dogs a much-needed jaunt while owners can enjoy a dramatic and spectacular view of the Sangre de Cristo mountains along 22 miles of hiking trails. Pi