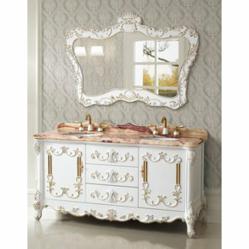 (PRWEB) September 20, 2012
HomeThangs.com the Home Improvement Super Store has made their goal to deliver the right product to the consumer, with that in mind, shopping and home design tips, as well as special product selections are being introduced.
There are quite a few advantages to having a white bathroom vanity. Just to name a few, white is a light, bright, open color and can help open up a room and make it seem larger, because its also the most neutral color, its easy to change the look of the bathroom without having to swap out the vanity or worry whether the new colors will clash.
Theres a huge variety of sizes, styles, and designs of white vanities available. HomeThangs.com introduced a selection of white bathroom vanities, along with a tip sheet to help the consumers who feel stumped on where to start, navigate through the wide selection available to find the one to match their style.
1.